A DEEP DIVE SESSION
"Social Impact – The Hottest Business and Investment Opportunities"
---
When: March 15, 2019 / 10am – 01pm
Venue Partner:* at Clark Hill + Golden Seeds, 2nd Floor, 830 3rd Ave, NYC 10022
Price: $400
Get Your Ticket Here
Open for everyone to attend.
Designed for business executives, leaders from the financial industries, innovation managers, CSR managers, PE investors and fund managers.
---
Why it matters
The market is clearly going there: A shift in capital investments towards innovative, high-scale solutions that positively impact the lives of millions of people. With the United Nation's 17 Global Sustainable Development Goals (SDGs) which need to be reached in a worldwide shared effort by 2030, the societal and environmental impact market will provide probably the biggest business and investment opportunity in history.
However, there's a lack of clarity for leaders for how it is possible to consider impact investments and impact products while aiming for financial returns. In addition to this, they realize they can't apply the same resources and tools that they use to create, manage and evaluate traditional non-impact businesses or investment portfolios.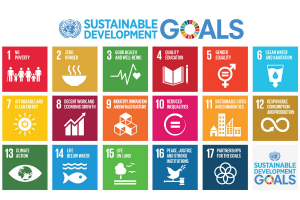 The key questions we'll be addressing during this 3 hours deep dive are
Where is the impact business and investing field going?
What are the key ingredients for impact solutions and impact businesses to succeed?
What are the tools to evaluate and track impact on the global Sustainable Development Goals (SDGs) and how do you apply them best?
The opportunities for ROI in using social impact principles to drive investment decisions and the development of new financial products (e.g. green bonds or impact funds)
Which digital business models and technology innovations drive the most attractive impact solutions on-scale?
What key steps can you start taking when you get back to work?
---
Limited seats only. We kindly ask to R.S.V.P. until March 1
Get Your Ticket Here
* A special thank you to Mary Rose Brusewitz who offered us the venue in partnership with Golden Seeds. She is a power lady-lawyer who's been engaged with Impact Investing since its beginning and is partner-in-charge for the NYC office and International Legal team at Clark Hill. Golden Seeds is an angel network seeking and funding high-potential, women-led businesses. The perfect combination of partners!
We'd feel very delighted if you joined us!
Warmly,
Julia & Nadine
---
About Us
Nadine Bruder is a business strategy, technology innovation and digital revenue specialist who has been leading startup founders and senior managers of globally operating companies for 11+ years. She is a "woman of first" – Her first consulting job turned Steve Jobs into a fan of her client's brand. In 2008 she made MAN be the first brand to publicly claim the future of autonomous driving and smart cities as we know it today. Her first mobile app was awarded with "Best App of the Year 2013" by The Next Web. Nadine also set up Germany's first developer education startup, addressing the IT talent shortage. She also advised on digital payment innovations for Wirecard and designed its innovation incubation platform, is personal coach to executives and member of the German Federal AI Association.
Julia Profeta Johansson is an impact investing and venture capital specialist who was listed in 2017 on the Top Women investing in Latin American Tech. She started her career working in investment banking and tech companies. In the past years, she worked for the Nobel Peace Prize Winner Muhammad Yunus structuring the social business accelerators both in Rio de Janeiro and São Paulo (Yunus Social Business) and became a partner at the first Impact Investing Venture Capital in Brazil, Vox Capital. Julia has been a speaker in events and conferences in the U.S.A, Europe and Brazil, and also reaching out to a broader audience through her articles for the BMW Foundation.