"Maximize desired outcomes while saving your resources."
A personal coaching with Nadine Bruder, founder of She For Social Impact and award-winning strategist.
Known as a catalytic force for individuals and businesses.
Find blindspots and leverage untapped potentials to maximize your efforts in achieving your impact goals while saving resources and don't risking to feel unfulfilled or even burned out from the way how you engage and execute things.
Whether you own a role, or you're just planning to change your work-life, aligning given potentials, setup and resources with your purpose-driven goals is crucial for you to be able to experience personal success and feeling content.
This coaching helps you to accelerate progress towards your envisioned work-life goals as you'll be empowered to make the most out of the given, to use resources in innovative ways, and to create the support system that fits you and your needs.
One of my gifts is my ability to catalyze progress and to realize desired outcomes highly efficiently. I have supported many senior professionals, entrepreneurs and founders through challenges during my 15+ years of work, and I'd feel honored to help you leapfrog, too.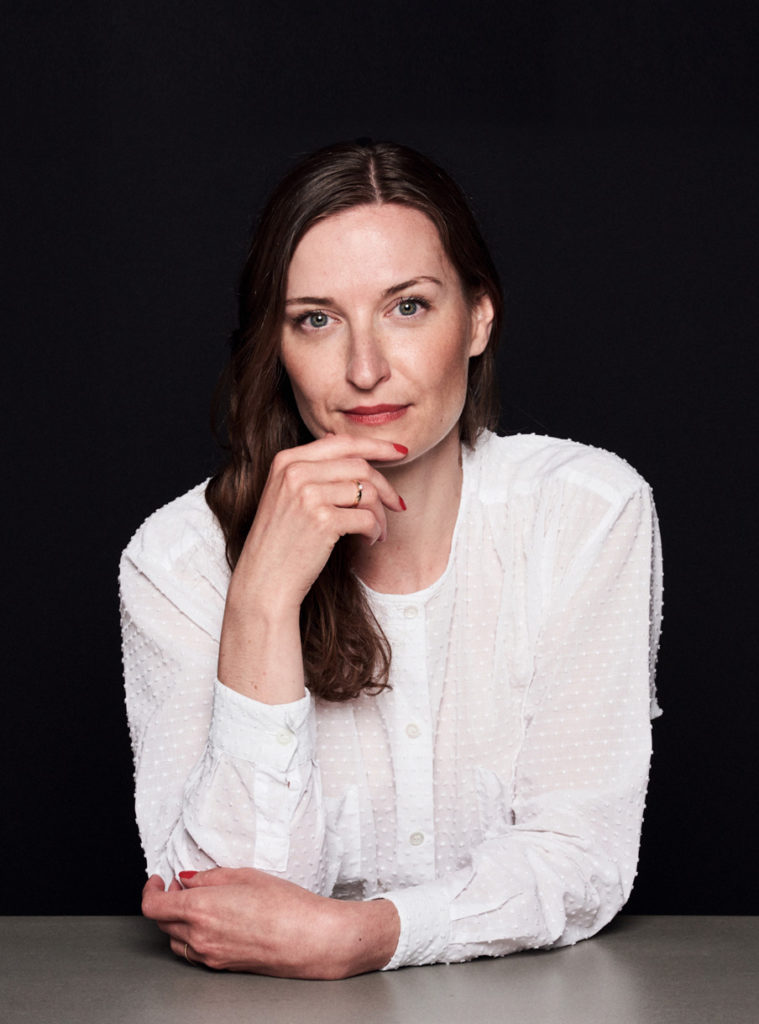 Who benefits from the coaching?
✔️ Experienced female professionals or entrepreneurs who seek to level-up their impactful work-life
✔️ Women who seek to determine for themselves how they would "best" contribute in the spectrum of sustainability and positive impact
✔️ Experienced female professionals who want to start e.g. an initiative, a sustainability-driven offering or similar
What's the coaching experience like?
Step 1 – Authentically You
Before we meet online, you will be introduced to the overall process and tools.
Then in the first online session (60 min) we will evaluate how your authentic way to engage with others and your chosen direction for a purpose-driven work-life complement and benefit each other.
We will also discover hidden potentials that support you and help you to act from a place of confidence.
Step 2 – Your Support System
The goal of the second session (60 min) is to set you up for thriving and impact through authentic connection and co-creation.
During our meeting we will first look at your resources at hand and match them against your work-life goals.
We will then discover hidden opportunities, understand where you can and should to take action, and how to create envisioned outcomes faster and more efficiently.
Step 3 – Your Action Plan
In our last session together (60 min) you will consolidate your goals, evaluations and planned actions.
You will also experience me as your sparring partner proving perspective and framing.
The outcome of this session will be a structured roadmap that helps you to navigate and keep track of your progress towards your envisioned goals and positive impact.
More about me, your coach
What to say about me? I'm the founder of She For Social Impact. Award-winning business and design strategist. Entrepreneur. Sustainability advocate. Sparring partner for decision makers. Renaissance woman. Music, ice-cream and the arts lover. Adventurer. Educator. One part realist; one part idealist; one part catalyst.
If you're reading this, then you and I seem to have something in common. We are seekers of meaning, change agents, guardians, and visionaries. But most of all, we are creators. Creators of something that deeply resonates with our values; getting there by taking one intentional step after another. Along my way so far, I fought people's and societal expectations, the status quo, and my inner critics.
Hence, it's my passionate mission to help you build the soul feeding work-life that you desire by reaching a new level – regarding your work-life and positive impact created. It would be my honor to support you on your journey.
"This coaching inspired and pushed me to explore other opportunities and generally got me to think about the future in a new way. I am extremely grateful, and I hope that I can find a suitable way to thank her.

Frederika

Cultural Producer
"I appreciate Nadine's ability to speak authentically and pointing out the essence of something. I became clear about what to do and what to do differently faster while feeling confident in my decisions.

Thomas

CEO and Member of the Board
"Nadine really helped me taking the next steps and being aligned with my values. Her attitude is so simple and clear. I owe her a lot!

Francesca

Architect & Founder
"Metaphorically speaking: Nadine is like a secret asset to any business.

Jascha

Serial Tech Entrepreneur
Ready to leapfrog towards your goals?
A 15 minute pre-engagement call with me.
3x 60 minute online sessions with me, and my prep work before and after the sessions.
Downloadable worksheets for each session online.
Your Authentic Work-Life Impact Map.
Your Support System Map and goals.
Your personalized Action Plan.
The investment in your goals: 3.600 EUR
Level-up Your Personal Success Starting Today!
Request a free 15 minute call with me to discuss your interest in this 1:1 coaching.