FREE ONLINE TRAINING
June 6, 2023 ⎮ 7PM – 8PM CEST
5 Mistakes You Can't Afford to Make For Impact in Work-Life
Get the 5 easy fixes that will take you from feeling frustrated to experiencing impact and being seen in your work-life.
Presented by Nadine Bruder, award-winner and founder of She For Social Impact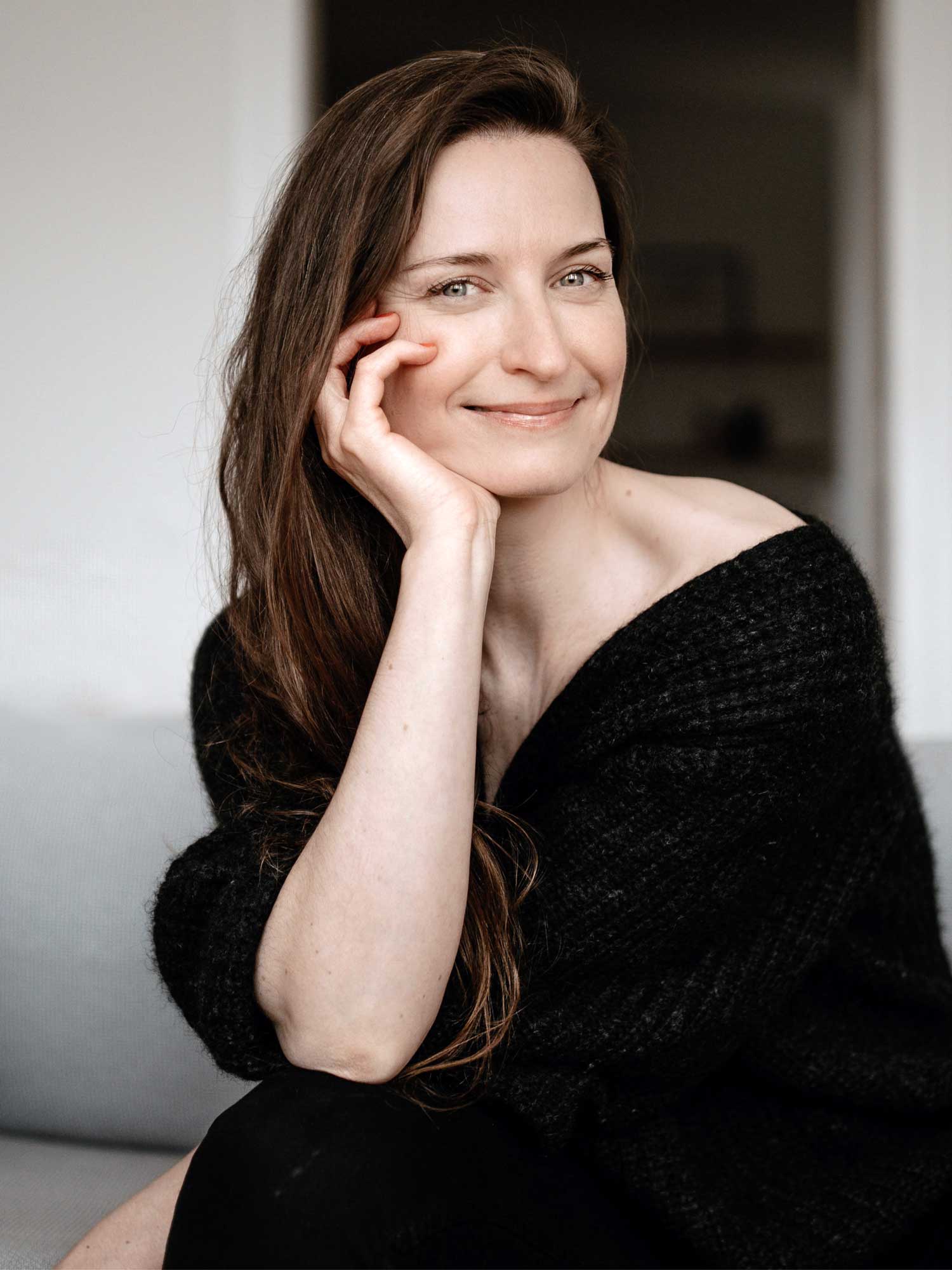 "Nadine really helped me to get aligned. Her attitude is so simple and clear. I owe her a lot!" – Francesca
★★★★★
What You Will Learn During This FREE Training
🃏 Leverage the Impact Secret of Great Leaders
Learn the approach that will make people supportive. When you take action on this, you'll leave a strong impression and change the quality of your connections.
🃏 Instantly Utilize Your Secret Power
Discover the simple test that will make your efforts align more with your personality. I use this method every day and the results are still impressive to me.
🃏 Connect and Get Buy-ins
Put an end to frustrating situations that don't get you results. Using real examples, you'll learn how to communicate matters and impact in a way that is clear, creates board decisions in seconds, and most importantly – connects.
🃏 Get Noticed and Stand Out
Discover the single approach that will take you from "hanging in there" to feeling more fulfilled faster. This shift will have your work-life being an expression of your joy for life – because you deserve it.
Hi – I'm Nadine Bruder. Founder of She For Social Impact. Design and business strategist. Award winner. Sustainability advocate. Music, nature and ice-cream lover.
If you're reading this, then you and I seem to have something in common. We are seekers of meaning and the joy of life. We are creators of something that deeply resonates with our values. Getting there by taking one intentional step after another.
For almost two decades I've been applying innovative techniques in my design and brand strategy consulting for senior executives, change makers, and for internationally operating companies. Those proved to help exceed their goals – and faster – and to transform for sustainable progress and impact.
In this masterclass, I want to share those tools and hard-won insights to help you utilize your individual power to create the work-life that feels right and fulfilling to you.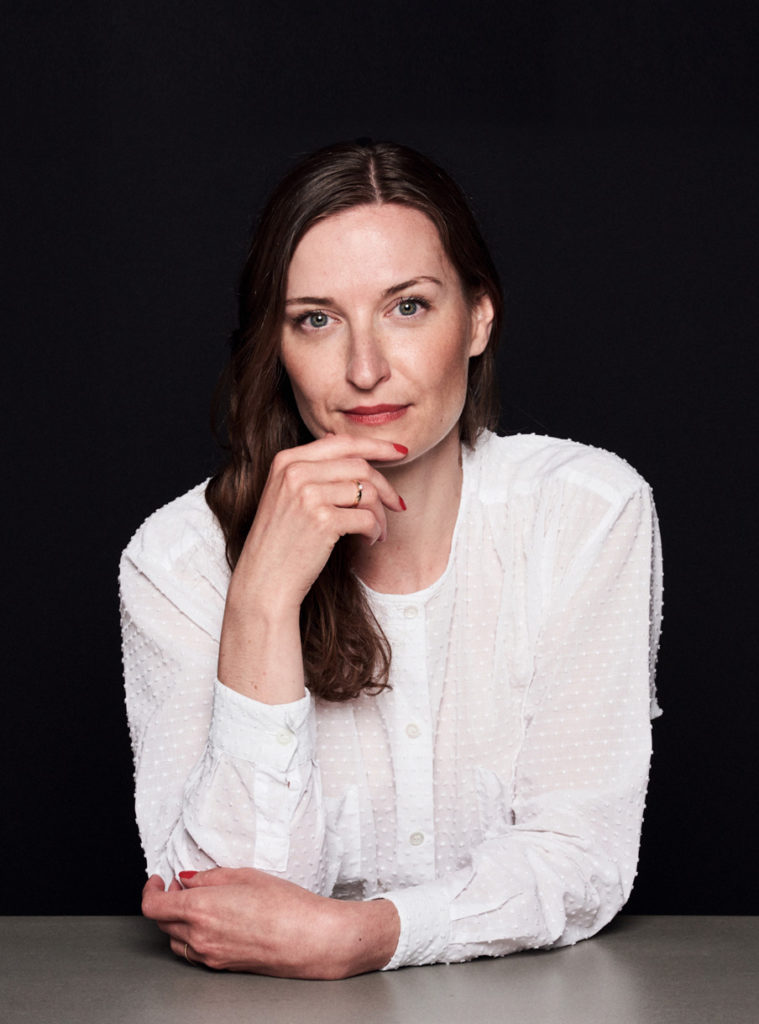 Throughout my 16+ years career I've been experiencing what blocks women from the impact, big and small, that they desire in their work-life. Do any of these sound familiar?
"I'm willing to give it my all, but I don't know what my leverage is to be recognized for my skills and what I bring to the table."
"It's like I'm either the boring or the bad person, but I don't know why. Even when I think I have something great to share, I get a feeling of no interest or resistance back."
"I run on low battery meanwhile. I accepted an opportunity to showcase what I can, hoping to up-level through this, but it has become an energy drain which feels frustrating as I'm not able to create the results I so dearly wanted."
"It seems I cannot find the hook to convince with my ideas. I spend hours going over my work, just to change small things here and there, and it still doesn't feel like I'm going to hit it in my next meeting."
If you can't figure out why you're hitting a plateau in work-life, there's a good chance the issue is that you're disconnected from your self-power. The ability to be in your own authority – in a way that is authentic, conveying and relational – is a must-have to be able to affect impact. Which is what you'll learn during this masterclass.
"Metaphorically speaking: Nadine is like a secret asset to any business."
Jascha
Serial Tech Entrepreneur & Advisory Member to WEF
"Nadine's presence and leadership would always make any mediocre projects inevitable to excellency."
Pebbles
Founder & Design Director
"I think Nadine is clearly ahead of her time and an inspiring leader."
Stefan
Serial Tech Entrepreneur & Board Member
Frequently Asked Questions
Can I ask questions during the masterclass?
Feel free to submit questions before the masterclass takes place via email at hello@sheforsocialimpact.com. At the end of the masterclass, there will be some time to answer questions that were submitted and that might pop up during the class.
I don't have time for the whole masterclass. What can I do?
If you have plans scheduled during the live masterclass, join me for part of the event, then reconnect later for the replay. Just be aware that the replay will only be available for a short time.
Does it cost anything to participate?
No, this class is FREE. Just show up ready to be present and focused to get the most out of it.
One More Personal Thing …
I believe that the biggest impact we can make on the world starts within ourselves. And that's when we do reconnect with our individual magic, intuition and self-power. I also do know first-hand that this doesn't happen overnight, rather reconnection is like a muscle that grows over time.
After almost two decades of working at the intersection of business progress, creativity, sustainability and impact, I felt that combined with my own journey towards self-actualization, my hard-earned lessons when I didn't follow my intuition, and my experience from overcoming projections of others could help other women like you to go after a work-life that feels right to them.
I created this masterclass to support you with growing the foundation for your desired work-life from the inside out. Because my mission in life is to help people, particularly women, unlock their individual self-power and amplify their potentials to create sustainable value for their families, their communities, and for the health of this planet. That ripple effect is what truly drives me.
And if you are someone who also cares about self-actualization, sustainability and legacy, it would be an honor to support you on your personal journey.
With love,
Nadine