"I think we all need to get the humble sense that astronauts in space get when they look to the earth and see this big blue marble."
Ellen Jorgensen
Co-Founder & Chief Science Officer, Aanika Bioscience (USA)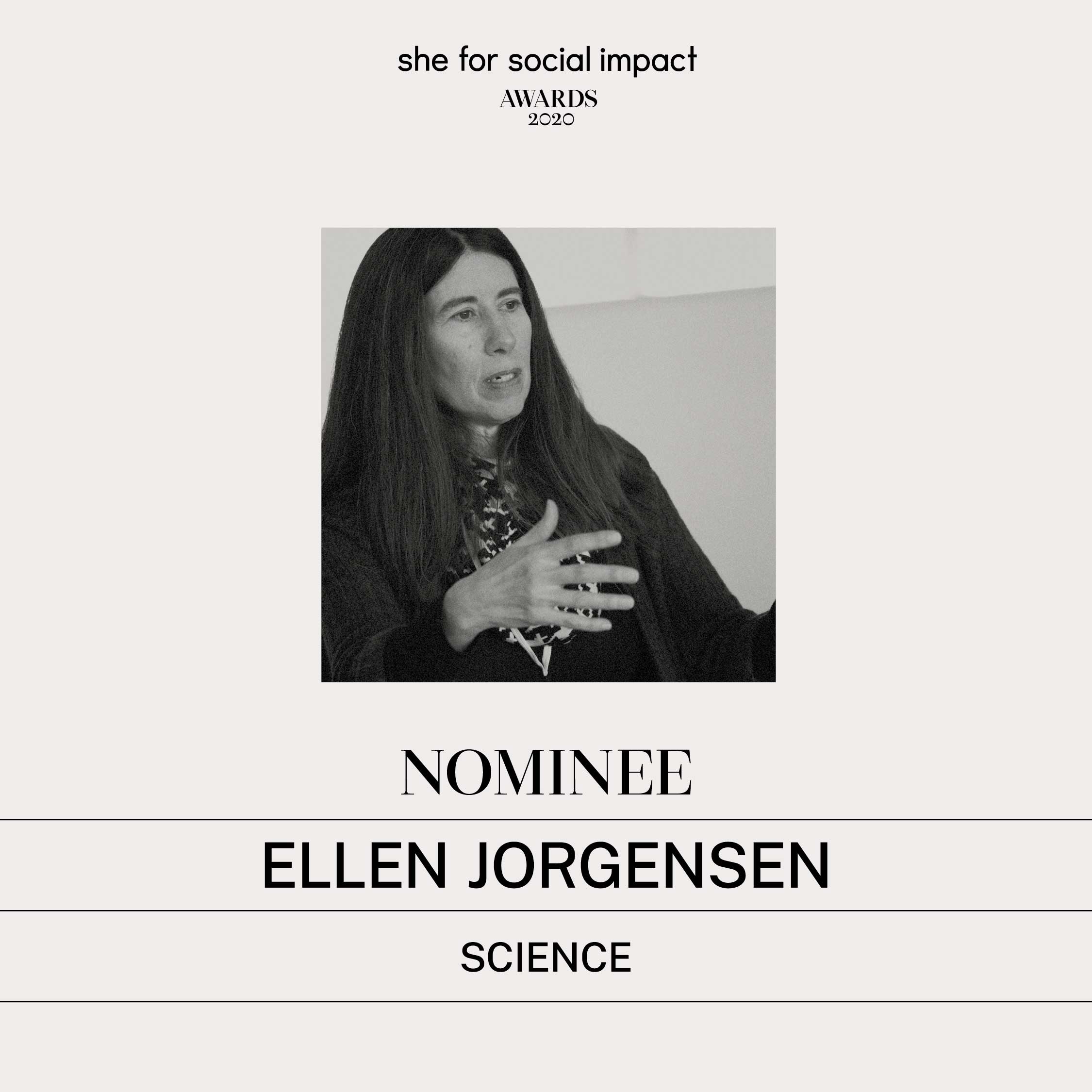 – This interview is part of a series with award nominees done online during the coronavirus lockdowns. –
---
In this one Nadine Bruder, founder of the awards, talks with Ellen Jorgensen, Co-Founder & CSO at Aanika Bioscience in the USA.  
Shortly after the lockdown in the United States, Ellen welcomes us in her house on the East Coast and talks about what she and her team started doing to help fight the corona virus, and how the biological tags – imagine a QR code embedded in microbes – that her company Aanika Bioscience creates, bring transparency to supply chains and improve sustainable practices among organizations and customers.  
Want to know who's going to win an award on June 3, 2020?
Follow us on Instagram @sheforsocialimpact or subscribe to the newsletter and get notified about the announcement of the award winners, new interviews and updates.